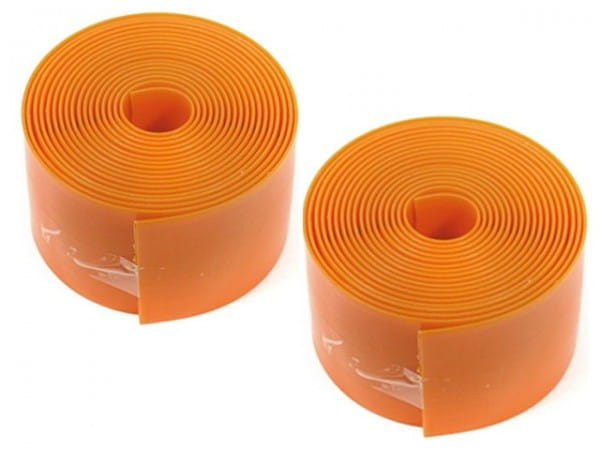 Con-Tec Antiplatt puncture protection insert - 26 inch
Description
Puncture protection insert against punctures. Very popular in city traffic. The robust plastic strap effectively prevents punctures. Flat feet adé!
Set for 2 wheels
Wheel size: 26'' (559)
Width of the band for the following tire widths: 39 mm: 1.45'' to 2.1'' mm
Note: The anti-flat insert slightly increases the flexing resistance of the tire, it should not be underinflated.
Property
Personal recommendation
Evaluations
"8 Jahre schon im Besitz! 2 mal nur einen Platten gehabt"
Servus,
wie schon oben steht, 8 Jahre hab ich dieses schon drin. Das einbauen ist etwas Quicki, aber hat man den Dreh raus, muss man fast nur noch die Schläuche oder Mäntel( aus Altersgründen ) wechseln.
"gibt ein sicheres gefühl"
erfordert etwas gedult beim ersten einbauen auch die richtige länge finden ist nicht so einfach da sich der reifen auch nach aussen etwas dehnt trotzdem alles bestens hoffe es hält in kobination mit einem unplattbar mtb reifen von schwalbe hoffe ich die nächsten 2 jahre kein reifen mehr zu flicken