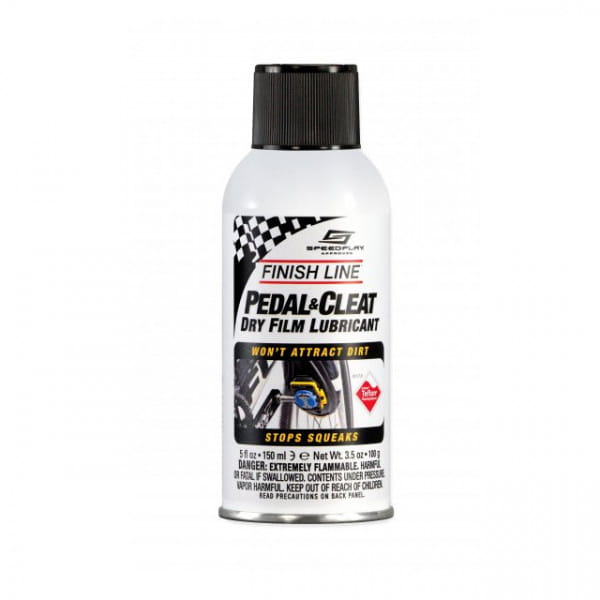 Finish Line Pedal Cleat Dry Film Lubricant
Description
For a long life and optimal function, clipless pedals need regular care. The Pedal & Cleat Lubricant allows for a fast click in and out. Pedal squeaking and wear is reduced. With DuPont Teflon® fluoropolymers and surface-binding resins, it forms a very smooth,protective and dry coating, prevents moisture and protects against corrosion.
It does not leave an oil or grease film and thus unwanted stains on the shoe.
Other applications: Shift/brake cables (also Teflon® coated),shifter/derailleur springs, joints and threads.
Downloads
Property
| Property | Value |
| --- | --- |
| Filling quantity | 150 ml |
Persönliche Empfehlung