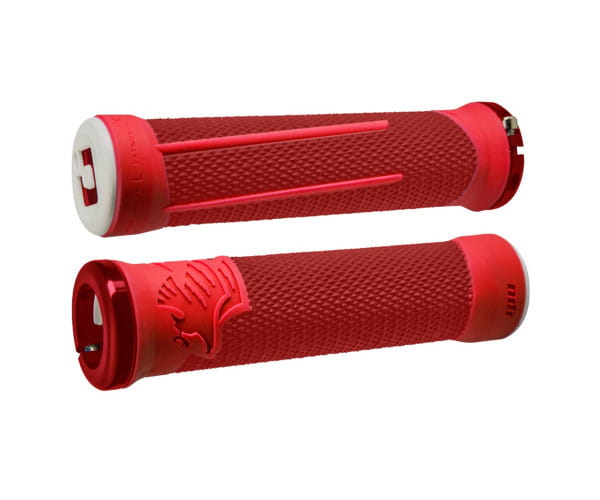 Odi Grips AG2 Lock-On DH Grips - Red/Fire Red
Description
The next generation of DH grips is just around the corner ...

The AG2 grips incorporate many of the technological improvements introduced with the original grips, with added features to improve overall comfort and feel.
With feedback from Aaron Gwin over the course of his 5th World Cup Championship, we've evolved the new AG2 grips into the most comfortable and control-oriented grips on the market.
New Medium Diameter with Offset Grip Technology provides more cushioning where it's needed most.
Made with our exclusive Soft Pro Compound material proven to reduce shock while providing superior grip.
Improved grip ergonomics for better feel and optimal leverage.
Improved comfort through technological improvements
Offset grip technology provides more cushioning
Soft Pro Compound material reduces impact
Improved grip ergonomics
Better feel and optimal leverage
Reconsultation with Aaron Gwin
Length: 135mm
Property
| Property | Value |
| --- | --- |
| Color | Red |
| Wide | 135 mm |
Persönliche Empfehlung