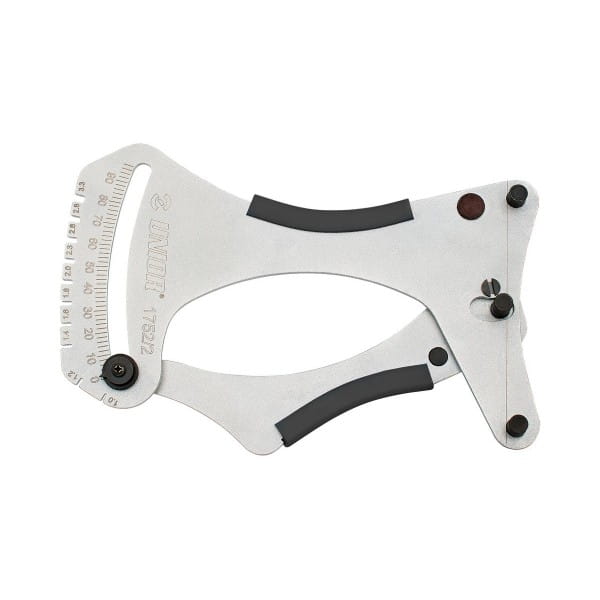 Unior Spoke tension tester / Tensiometer
Description
The universal spoke tension meter by Unior works with all spoke types. You will receive the analog gauge calibrated and ready to use. You simply squeeze the handle, insert the spoke between both pins and release the handle. The clear tool scale makes it easy to read the value.
The actual spoke tension is taken from the enclosed value table using the value read off the tool and the specification of the spoke. Another functionality of the tool is also to read the spoke thickness, which simplifies the whole process. The spoke is simply inserted into one of the upper openings on the tool and the value is read.
Persönliche Empfehlung
Evaluations
"Best value for money"
This product is better than the one from Park Tool. It allows you to measure spoke diameters and allows for calibration as well!