Unfortunately, this product is no longer available
Alternative Empfehlungen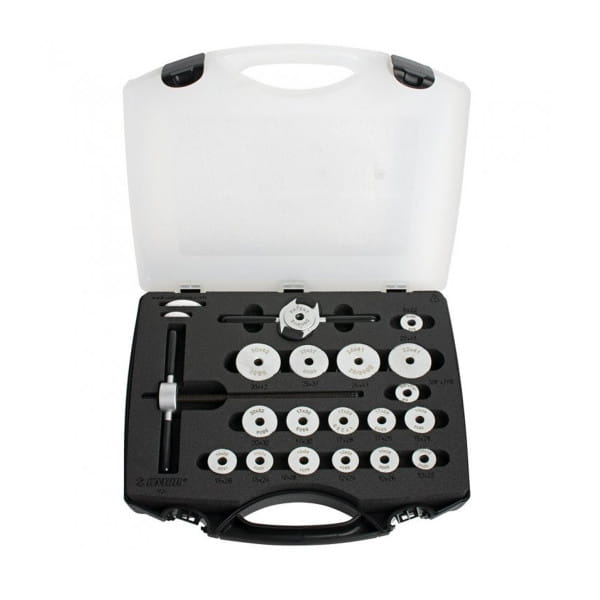 Unior Universal bearing press-in set
Description
The set includes two threaded spindles with handles and adapters for the following standard bearings: 608, 1526, 6000, 6001, 6802, 6803, 6804, 6805, 6900, 6901, 6902, 6903, R6, 28x17 (Hope), BB30, all Press-Fit standards and two plastic coated adaptersin different sizes to protect carbon surfaces during bearing installation.
One of the threaded grips includes a quick release system that allows for easy and fast bearing pressing. All items are stored in a compact plastic case that features a dual-layer foam.
Property
Personal recommendation
Evaluations
"Awesome toll "
Well this can feel what is a little bit too much for a home mechanic, but this year I realize how many bearings I destroyed, front wheel, pedals and frames ones 9 to replace, if I count how much that will be in a shop here in Finland I the toll is already paid, and also you will make all your mates happy to have one of these at home ! Suck a pleasure to press and pull with the perfect tool!