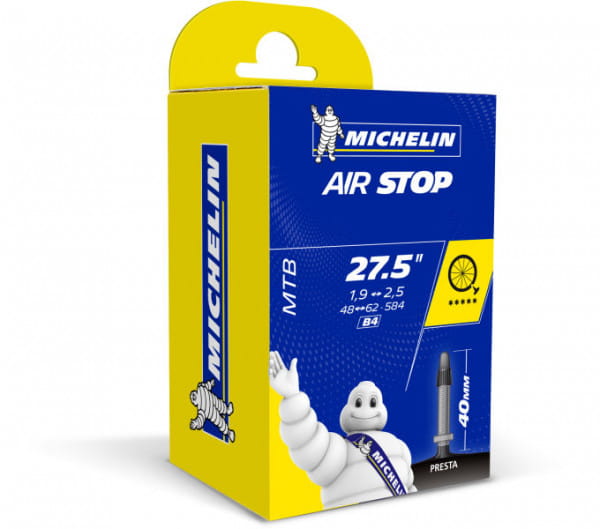 Michelin Airstop B4 tube 27.5 inch
Description
Important information: This tube is according to new information from the manufacturer only up to a width of 2.5 inches( 62 mm ) usable.
The Michelin Airstop B4 is a tube specifically designed for 27.5 inch (650B) mountain bike tires!
Size ETRTO: 48/62 - 584
Tire size: 27.5 inch
Tire width: 1.9 - 2.5 inches
Weight: 217 g
Available in different valve lengths!
Property
| Property | Value |
| --- | --- |
| Impeller size | 27.5 inch |
| Valve type | Car valve |
| Valve length | 34 mm |
| Material Feed | Rubber, Steel |
Persönliche Empfehlung