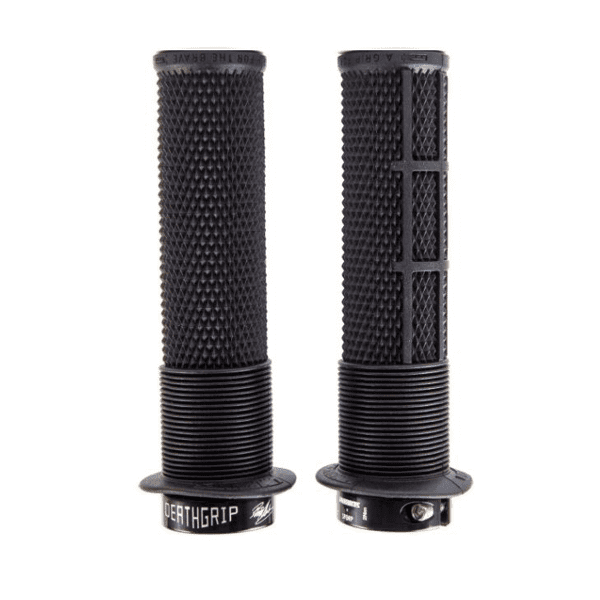 DMR Brendog Death Grip - Thick - Lock-On - A15/Soft - Black
Description
The DMR DEATHGRIP FLANGELESS is the second collaboration between DMR and Brendog. The designers started with an internally tapered single-lock core grip and wrapped the Brendan design with super-soft Kraton compound.
New colors added for DMR Brendog DEATHGRIP 2017
Conical core / No need for outer locking ring
Waffle and growl for grip
Mushroom for comfort
Available in thin (ø29.8) and thick (ø31.3)
100 g per pair
Property
| Property | Value |
| --- | --- |
| Color | Black |
Persönliche Empfehlung
Evaluations
"Brendog steht für gute Ware..."
Super Gripppp,liegen gut in der Hand und soft genug an den richtigen Stellen.Haltbarkeit wird sich zeigen...