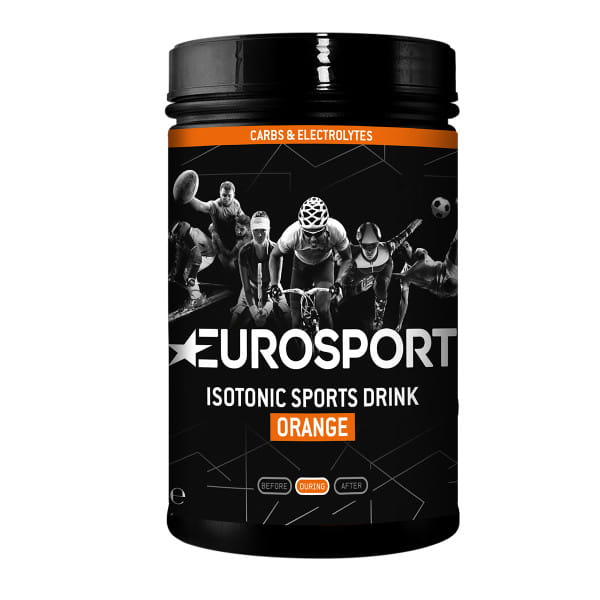 Eurosport Nutrition Isotonic sports drink powder - orange flavor - 600 grams
Description
The Isotonic Sports Drink Lemon has the optimal 2:1 glucose-fructose ratio, which can increase the maximum absorption capacity of sugar in the body from 60 grams to 90 grams. This significantly increases the body's energy level! The 2:1 ratio is essential for this. Glucose (dextrose) is furthermore the most important energy supplier in the human body.
Attention is drawn to the high proportion of minerals (sodium, magnesium, calcium, potassium, phosphorus) that the Eurosport nutrition Isotonic Sports Drink contains, which helps to replenish the stores of minerals consumed during exercise. The high concentration results in a slightly salty but pleasant taste. Due to the rather low acidity with a PH value of 3.2-3.5, the powder is absorbed very quickly by the body and is very well tolerated. The Isotonic Sports Drink has slow- and fast-acting sugars, guaranteeing both a short- and medium- and long-term energy boost.
Health comes first at Eurosport nutrition. That's why the Isotonic Sports Drink is made from all-natural ingredients. Eurosport nutrition is prepared with fresh ingredients such as real fruits.
Provides approximately 30 grams of carbohydrates per serving
Content: 600 grams
Vegan
Property
| Property | Value |
| --- | --- |
| Weight | 0,6 kg |
Persönliche Empfehlung