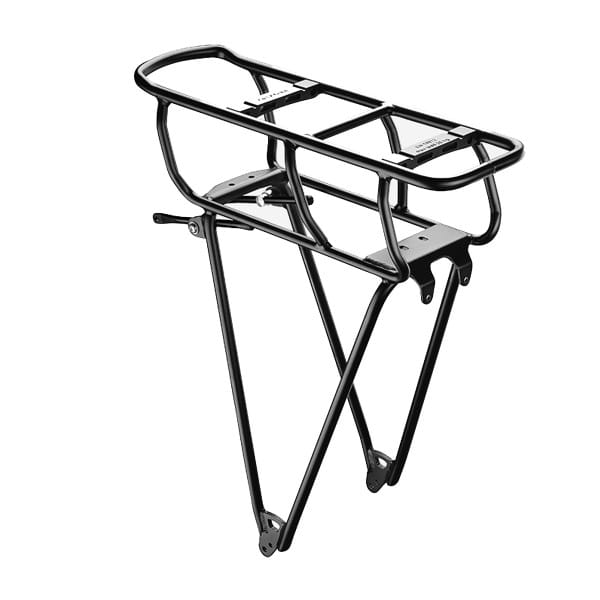 Racktime Luggage carrier 28 inch e-bike Shimano Steps - Black
Description
A usual stable racktime carrier for the STEPS system from Shimano. Fully compatible with all Snapit components, fits all common panniers. Very stable on the sides for improved riding performance. And riding fun of course.
Technical details
Material: aluminum
Tube diameter: 12 mm
Built-in snap-it system
Platform width (inside): 100 mm
Height to platform: 324 mm
Total height: 413 mm
Tire size: 28 inch
max. tire width: 60 mm
Foot clearance: 150 mm
Load capacity: 25 kg
Weight: 980 g
The manufacturer recommends for the protection of the material, the protective filmor the abrasion protection kit!
Persönliche Empfehlung