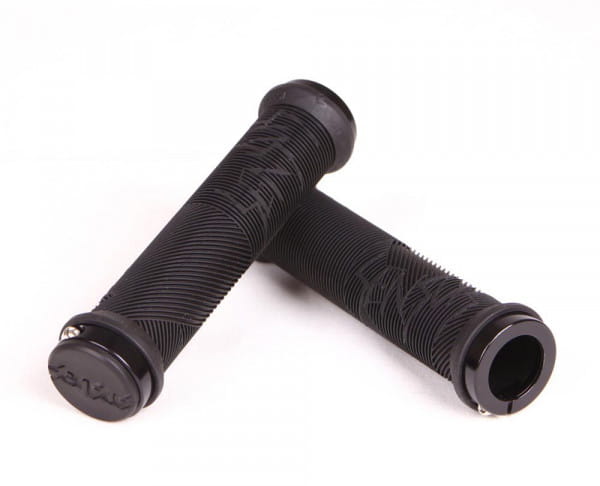 Sensus DISISDABOSS Lock-On Grips - Screw Grips - black
Description
Andreu Lacondeguy's new signature grip. With lock-ring cover for fans of flangeless grips. The logo is functional and the grip offers 4 different positions for fine tuning and comfort.
This grip will turn you into a brutal savage!
Colors: black, blue, brown, gray, green
Materials: polyurethane (grip area), aluminum (lock-on clamps)
Diameter: 32 mm
Length: 143 mm / 143 mm
Weight: 98 g
Made in the U.S.A
ODI patented lock design
Includes lock rings and screws
Property
| Property | Value |
| --- | --- |
| Color | Black |
| Wide | 143 mm |
Persönliche Empfehlung
Evaluations
"Richtig gute Griffe für Trial"
Schöne breite Griffe. Habe sie für mein Trialbike geholt und bin super zufrieden. Gute Grip, Schöne Länge und angenehm zu greifen.
"Top Griff"
Die griffe sind empfehlenswert sie haben sehr guten Gripp bei trockenen als auch bei nassen Bedingungen also mein Fazit absolute Kaufempfehlung.