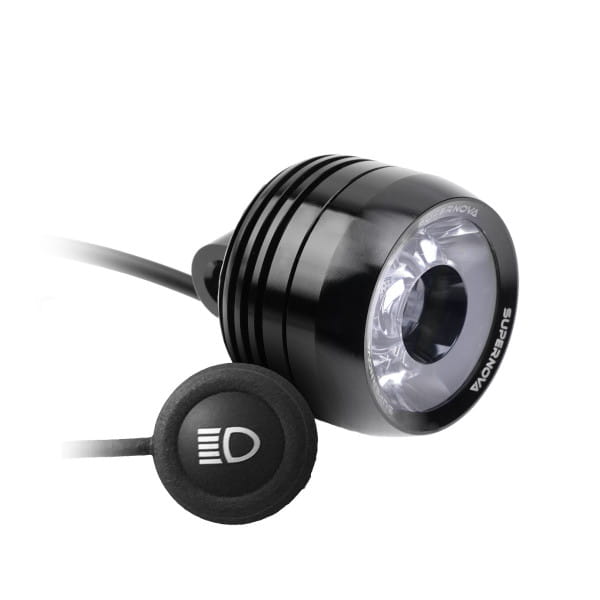 Supernova E-bike headlight Mini 2
Description
The 2nd generation of this e-bike headlight combines the latest electronics with a record-breaking small housing. The new Low Direct Mount bracket is ideal for elegant positioning on the cockpit. The versatile electronics with soft start LED works smoothly on 5 V USB voltage and on 6 V or 12 V e-bike systems. The soft start also improves the life and brightness stability of the LED bulbs. This extravagant piece can be elegantly installed in any position thanks to its compactness and beautifies any bike! Compatible with virtually all popular e-bike drivetrains.
Material: 6061 aluminium
Luminous intensity: 235 lumens
Light source: power LED (TERRAFLUX 3 lens)
Integrated daytime running light
Input voltage: 5-21 V (soft start, thus compatible with Brose, Bosch, etc.)
Power: 6V: 3.4W / 12V: 4W
Cable length: 1080 mm
Low direct mount bracket for optimized mounting position
Dimensions: 31.5 x 41.5 x 41.5 mm (L x W x H)
Weight: 55 g (without holder)
5 years warranty
Please order matching mount and adapter cable!
Persönliche Empfehlung