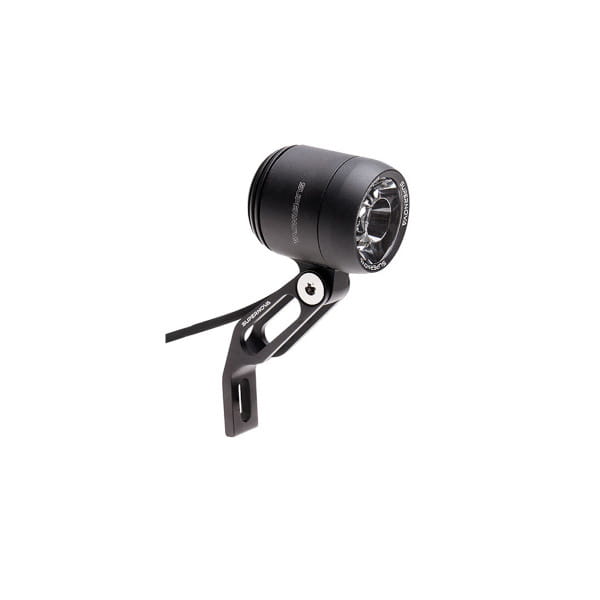 Supernova E-bike headlight V521s HBM
Description
Supernova is constantly improving and this headlamp is a good example. The model is based on the popular V6s housing, which has been equipped with completely redesigned electronics that can now handle voltages up to 21 volts.
As a special feature, a soft start has been implemented, making the headlamp compatible even with systems that are sensitive to high starting currents. This measure also improves the service life and brightness stability of the LED bulb.
Ideal for bike fork mounting. The wide light pattern of the Terraflux 4 lens provides excellent illumination of the riding path.
With 5-21 volts, the headlight can be mounted on almost all e-bike drives up to 25 km/h.
Material: Aluminium
Luminosity: 205 lumens
Light source: power LED (Terraflux 2 lens)
Input voltage: 5 - 21 V
Cable length: 1,450 mm
Holder on the side for 31.8 mm clamp next to stem
Softstart, therefore compatible with Brose, Bosch, etc.
Dimensions: 49 x 41 x 41 mm (L x W x H)
Weight: 110 g (weight with holder)
Persönliche Empfehlung