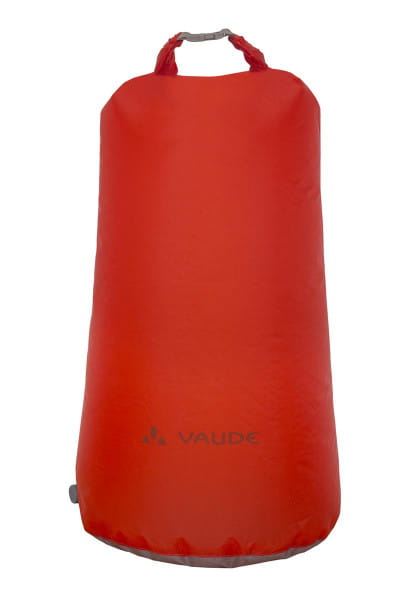 Vaude Pump bag orange
Description
Extremely lightweight pump bag for quick and convenient inflation of mats. Simply put on the valve, shake the bag once and then roll from the top. The valve fits most common mats on the market. Using a pump bag also prevents moisture (from the breathing air) from getting inside the mat. The pump bag takes up virtually no space and can also be used as a waterproof pack sack for the sleeping bag or other equipment. The VAUDE Green Shape label stands for an environmentally friendly, functional product made from sustainable materials.
Material:100% polyamide
Pump pack sack and storage pack sack in one, usable with the most popular mats on the market
.
Easy to inflate the mats
.
Very lightweight materials with water repellent finish
.
Property
| Property | Value |
| --- | --- |
| Model year | 2022 |
| Color | Orange |
| Material Feed | 100% polyamide |
Persönliche Empfehlung