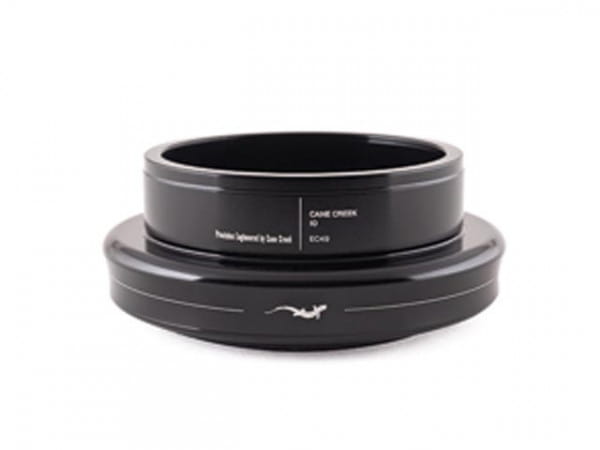 Cane Creek 10-Series headset bottom EC49/40
Description
This item only includes the lower component!
The 10 series has the look and feel of the class leading 40 series but comes slightly more simply machined and with less expensive materials. Designed with the idea of allowing the upgrade to the higher-end series, the 10 Series shares the same dimensions on the inside as the higher-end headsets.
6061 T-6 Aluminum
Lightweight polymer fork cone
Lightweight polymer compression ring
All internal parts are compatible with 10 series, 40 series and 110 series parts
S.H.I.S.: EC49/40/H12/K
Type lower part: EC - External Cup
Lower head tube inner diameter: 49.61 mm
Fork cone inner diameter: 39.79 mm
type fork cone: polymer, sealed
lower headroom: 12 mm
bottom bearing: black oxide
Weight: 76.57 g
Size: 1.5''
Material: 6061 Aluminum
Color: black
Property
| Property | Value |
| --- | --- |
| Color | Black |
| Fork steerer tube | 1.5 inch Ahead, Tapered |
| For bottom steerer tube dimension | 40 (onepointfive) |
| Material Feed | 6061 aluminum |
Persönliche Empfehlung
Evaluations
"Gute Verarbeitung mit Abstrichen"
Die Lager und die Lagerschalen sind gut Verarbeitet und machen einen stabilen Eindruck.
Lediglich der Sprengring für die gabel ist aus Plastik, das geht auch besser...