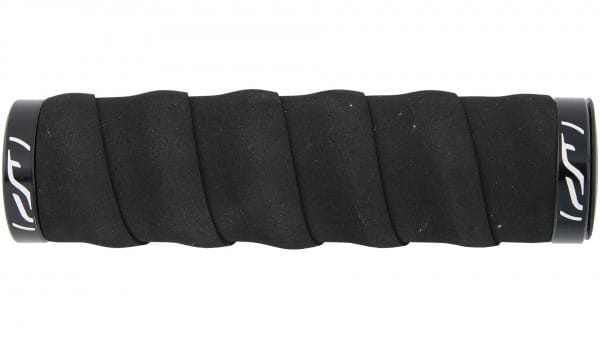 Con-Tec Twister Grips - Lock-on
Description
Perfect combination of handlebar tape look and practical lock-on handling.
Grip core wrapped with shock-absorbing D2 handlebar tape.
Property
| Property | Value |
| --- | --- |
| Color | Black |
| Material Feed | Aluminum, Rubber |
Persönliche Empfehlung
Evaluations
"Wohlfühlgriffe"
Im Trockenen sehr gut. Fässt sich, auch bei längeren Touren, sehr angenehm an, ohne Schmerzen in Hand oder Handgelenk zu verursachen. Sind recht weich und langlebig. Lediglich bei Nässe saugen sich diese Griffe etwas mit Flüssigkeit voll; das ist aber dem Material geschuldet.
Durch den doppelten Lockring halten Diese auch sehr gut und fest.
"Sehr angenehmer Griff"
Diese Griffe sehen nicht nur gut aus, sie sind auch sehr angenehm zu greifen. Das Lenkerband fängt gut die Stöße ab und fühlt sich immer trocken an.