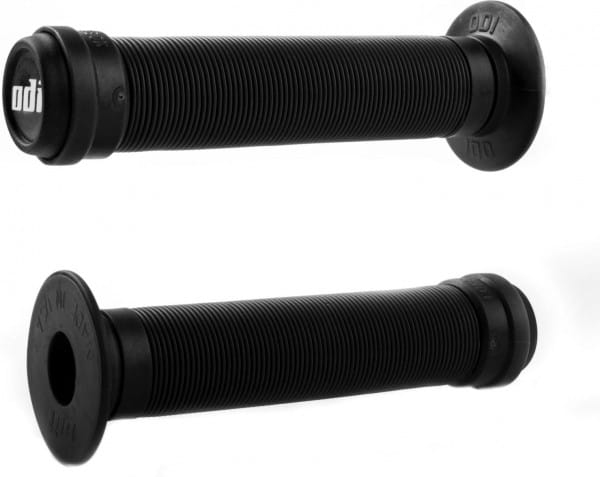 Odi Grips Longneck ST BMX Grips - black
Description
The legendary MUSHROOM Longlecks with flange are here. They have a round profile and open ends. The carton rubber makes the grips especially grippy on the road and when freestyling.
Colors: black, orange, pink, turquoise, red, purple, white, aqua, blue, green
With flange
round profile
open ends
cardboard rubber
especially good grip
Length: 143 mm
Material: cardboard rubber
Property
| Property | Value |
| --- | --- |
| Color | Black |
| Material Feed | Kartongummi |
Persönliche Empfehlung
Evaluations
"Griffig, haltbar und MIT schwarzen Stopfen"
Genial griffig und sehr angenehm in der Hand. Kaum zerstörbar, sturzfest. Kommen übrigens MIT schwarzen ODI Lenkerendstopfen. Nur die farblich passenden muss man dazubestellen. Top! OK, was will man von ODI anderes erwarten.
"Klare Empfehlung"
Super griffig und angenehm zu greifen. Kenne keine besseren Griffe, als die guten alten Odi Longneck.