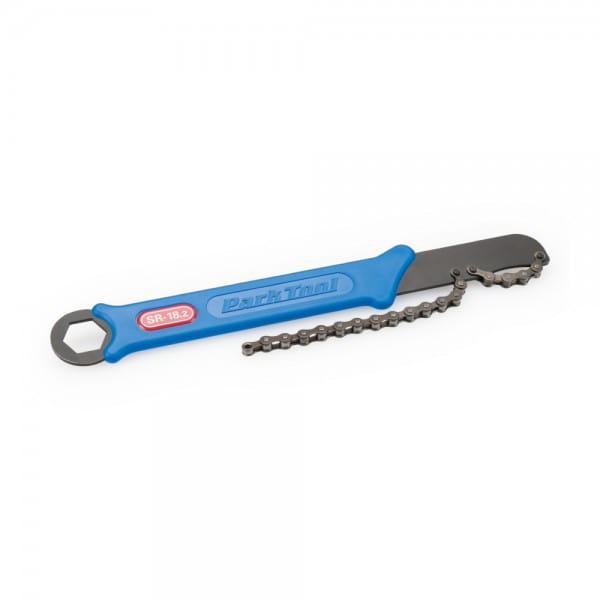 Park Tool SR-18.2 Sprocket pickup for 1/8'' sprocket
Description
This combination tool with sprocket remover chain and matching ring spanner for Park Tool sprocket remover is made of heat-treated steel to prevent bending and twisting of the long, easy-to-grip lever. The chain rivets are specially hardened to keep the chain in its intended place.
Fits all 1/8'' fixie sprockets
1-inch open-end wrench (25.4 mm) for Park Tool freewheel / cassette locking tool
Persönliche Empfehlung
Evaluations
"Perfect for single speed cogs and freewheels"
Used for installing and removing the cog and the freewheel of my single speed bike. As a bonus, the bottom end fits the park tools bottom bracket tool too
"Tut was es soll"
Dient als Ersatz zu meiner vorherigen 0815 Kettenpeitsche. Tut was es soll und das mit einem großen Hebelarm.