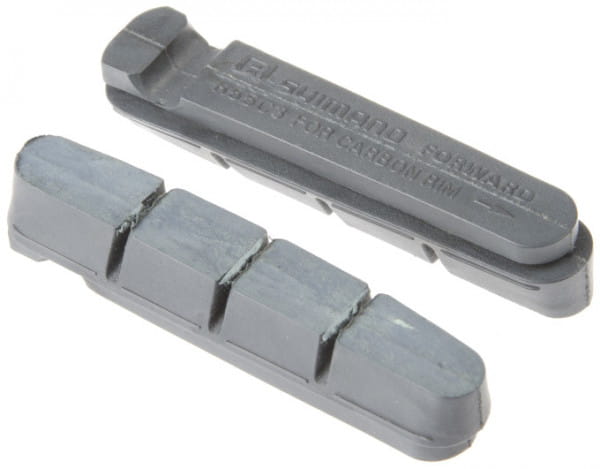 Shimano R55C3 Brake pad for carbon rims 2 pair
Description
Always use Shimano brake pads, so that your Shimano brake continues to offer optimal and safe function. The ideally matched material hardness of Shimano's cartridge pads ensures high braking performance with the best dosage.
Only for carbon rims!
Good performance in dry and wet conditions
Compatibility: BR-7900, BR-7800, BR-7700, BR-6700, BR-6600, BR-6500, BR-5700, BR-5600, BR-R650, BR-R600, BR-R560 etc.
Property
| Property | Value |
| --- | --- |
| Brake system | Rim brake, Side draught |
Persönliche Empfehlung