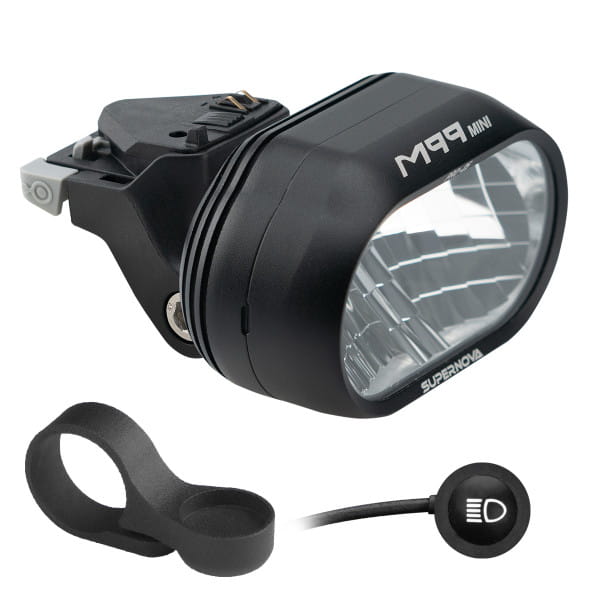 Supernova E-bike headlight M99 Mini PRO-25 for MonkeyLink
Description
The new M99 headlight generation is 50% smaller and 40% lighter than its big brother. This headlight is the first to allow the use of high beam, according to new 2017 StVZO. Can connect to the stem by means of Monkey Link bracket. It is approved for e-bikes up to 25 km/h.
Material: aluminium
High beam: 1150 lumens
Dipped beam: 450 lumens
Light source: 10 automotive LEDs
Input voltage: 5 - 13.5 V
Power: 5V : 10W / 6V: 8W / 12V: 16W
Cordless installation
Includes magnetic high beam push button
Dimensions: 38.3 x 78.5 x 50.7 mm (L x W x H)
Weight: 165 g (weight with holder & button)
3 years warranty & 2 years warranty on MonkeyLink mount
Mountable only on bikes with MonkeyLink stem!
Persönliche Empfehlung