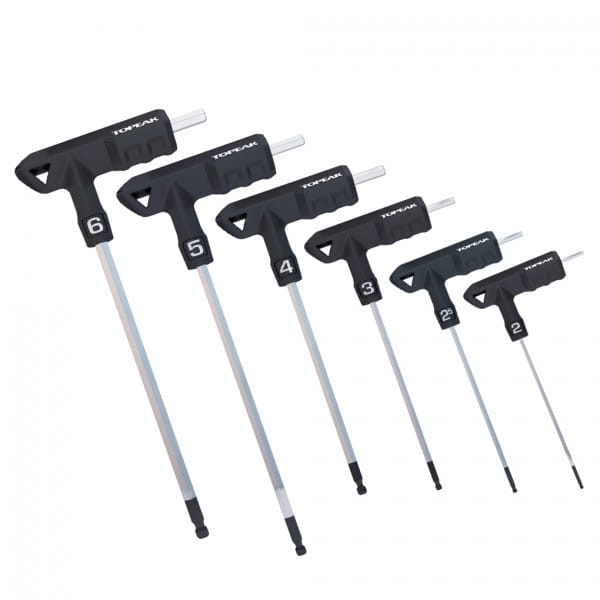 Topeak T-Handle DuoHex Wrench Set - Hexagon socket wrench set
Description
6 L-shaped Allen wrenches made of hardened steel. Quality that even professional screwdrivers rely on.Rubberized Ergo handle for better grip and more comfort when screwing.
6 Allen wrenches made of hardened tool steel
L-shape for perfect handling while screwing
Rubberized handle and made of hardened tool steel for long durability and comfort
Inside hex keys: 2 mm, 2.5 mm, 3 mm, 4 mm, 5 mm, 6 mm
Material: fiberglass composite, hardened tool steel
Size (L x W x H): 14 x 7.8 x 1.6 cm (2-4 mm), 20 x 9.7 x 2 cm (5-6 mm)
Persönliche Empfehlung
Evaluations
"Macht einen soliden Eindruck! "
Prinzipiell sehr gut, allerdings finde ich die Größen ein wenig merkwürdig. Hätte mich glaube ich doch über ein paar größere Innensechskant gefreut, anstatt der kleinen für die man in der Regel ohnehin keinen T-Griff braucht.
Aber ich will nix sagen, ansonsten nämlich Top!