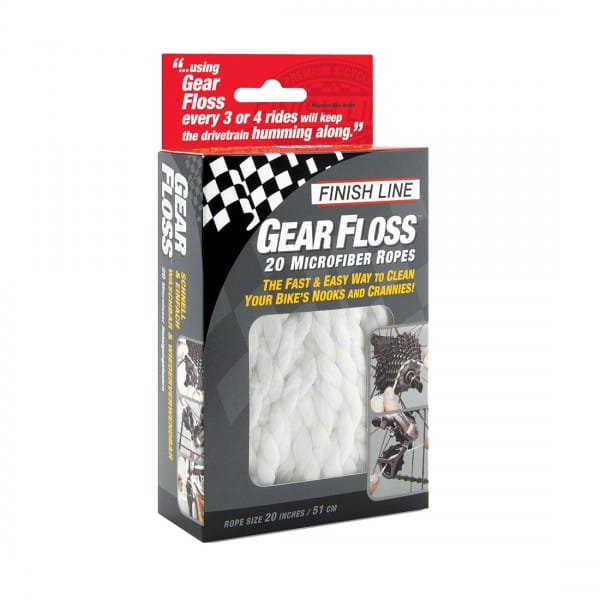 Finish Line Gear Floss Microfiber Cleaning Rope
Description
The new floss for's bike is ideal for cleaning even the smallest gaps, on cassette, chainrings, derailleur pulleys, axle, bottom bracket, hub, crank and and and....
Unlike other materials that merely disperse dirt, the enormously tear-resistant microfibers pick up dirt particles and channel them into the interior of the fiber through star-shaped grooves.
Contents: 20 pieces of 51 cm
Washable and reusable!
Persönliche Empfehlung