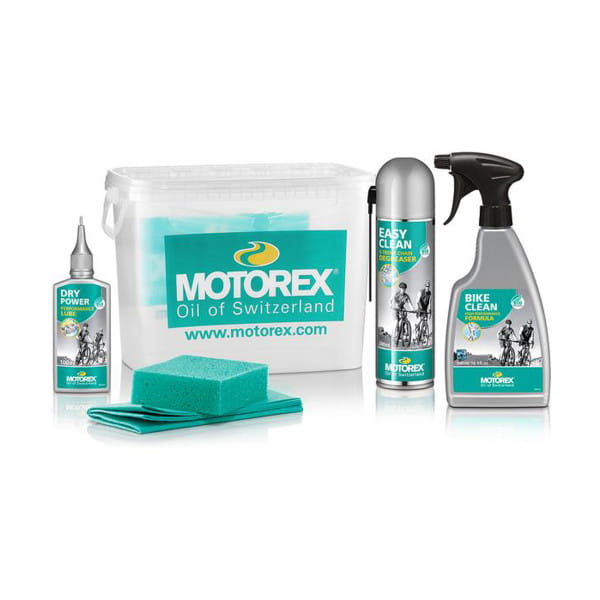 Motorex Bike-Kit care set incl. bucket and sponge
Description
This set contains the three most important care items for your bike. In addition, there is a Motorex bucket and a sponge.
In the set significantly cheaper than buying them individually!
Contents of the kit:
1 x Dry Lube chain lubricant (100ml bottle)
1 x Bike Clean bicycle cleaner (500ml atomizer)
1 x Easy Clean chain degreaser (500ml spray can)
1 Motorex bucket, 1 sponge
You will find the explanations to the cleaning and care articles in the description of the individual article.
Downloads
Persönliche Empfehlung