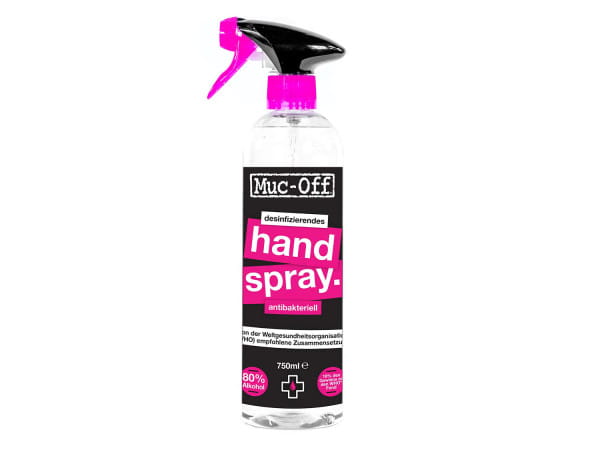 Muc Off Antibacterial disinfection hand spray 750 ml
Description
We are constantly on the move and it's not always easy to wash with soap and water. Every day you come into contact with bacteria, viruses and germs while commuting to work, working at your desk, shopping or on public transport like buses and trains. This is where Muc-Off's new Anti-Bac-Fight disinfectants come to the rescue. They're designed to quickly clean and protect their hands with exceptional efficacy.
Antibacterial hand spray
Contains 80% alcohol
Formula recommended by the World Health Organization
Vegan not tested on animals
Content: 750 ml
10% of proceeds go to the World Health Organization (WHO)
Covid-19 Solidarity Fund.
Property
| Property | Value |
| --- | --- |
| Filling quantity | 750 ml |
Personal recommendation