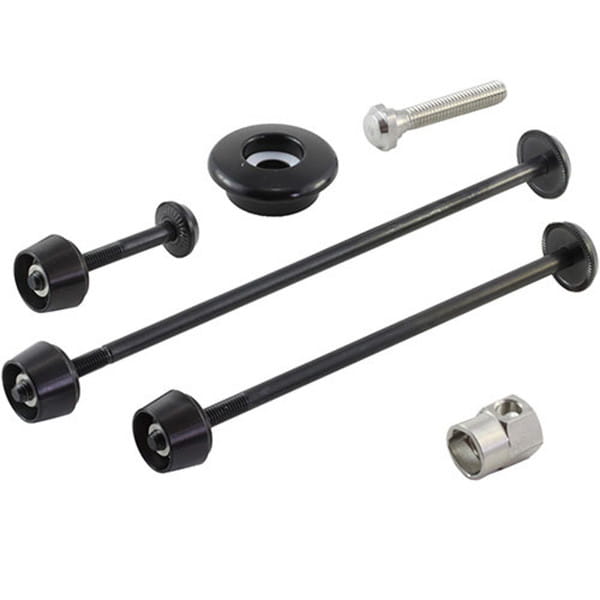 Pitlock Set 02 GA - Black
Description
Front wheel lock, rear wheel lock, seat post lock, M6 bolt and aluminium plug for securing the Ahead system, 1 PIT - key, code card
The sets always include standard installation widths:
Front wheel lock 119 mm installation width
Rear wheel fuse 155 mm installation width
Saddle support fuse 33 mm installation width M6
Code screw 32 mm installation width
Aluminum plug 1 1/8 inch
CAUTION !!! Additional purchase of the code parts only possible with the code number (on the code card) !!!
Property
| Property | Value |
| --- | --- |
| Color | Black |
Persönliche Empfehlung
Evaluations
"geliefert wie bestellt. Mir ist noch keine Pitlock Sicherung gestohlen wurden. Schade, im Set ist nur ein PIT – Schlüssel enthalten. Kann aber BMO nichts dafür."