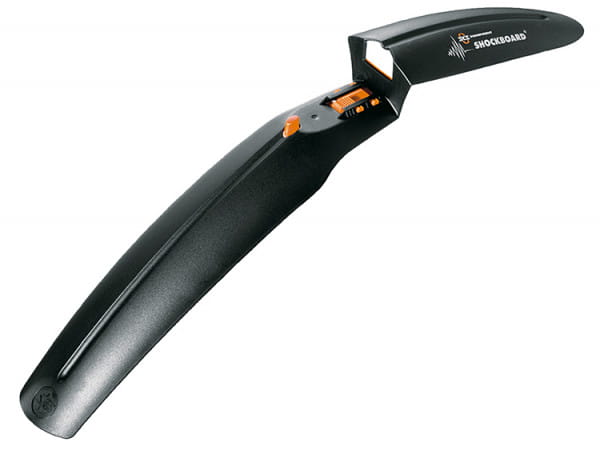 SKS Shockboard mudguard - black
Description
As usual, special attention was paid to the mounting of the Shockboard. An adapter is almost invisibly screwed into the steerer tube during initial assembly.
Now the shockboard can be easily snapped into place and, at the touch of a button, released again with a flick of the wrist without removing the front wheel (snap on/off function)
The Shockboard steers with the wide tread constantly above the front tire.
Snap on/off function
The special geometry of the Shockboard takes into account the suspension travel of the fork
even at high speeds, optimal splash protection is guaranteed
the profile made of unbreakable plastic is solidly stiffened (no flutter) and yet extremely light
Weight: 110 g
Color: black, white
Property
| Property | Value |
| --- | --- |
| Color | Black |
| Material Feed | Plastic |
Persönliche Empfehlung