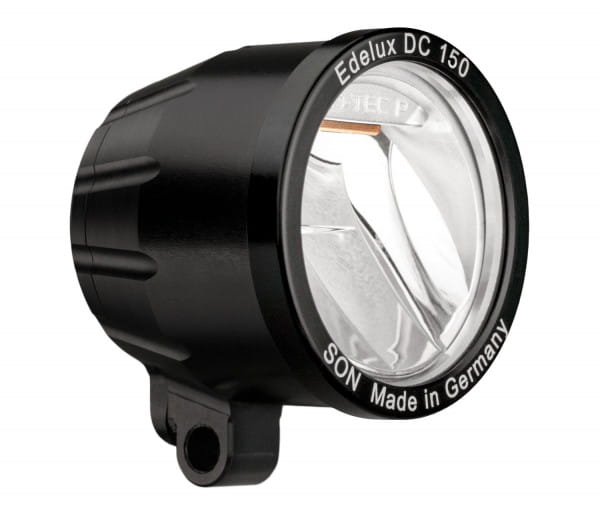 SON Edelux DC 170 -headlight for e-bikes - black anodized
Description
The new Edelux DC 170 is approved for all common pedelec systems (up to 25 km/h) between 5 and 15 volts.
An illuminance of 170 lux and a wide and uniform light field allow good visibility both at close range and in the distance.
.
All aluminum
housing.
The aluminum housing looks good, is extremely durable, and provides good cooling and efficiency for the LED.
Optimal heat dissipation
.
The high-power LED is soldered to a copper heat sink, which in turn sits directly on the aluminum housing: best heat conduction guaranteed
.
Membrane ventilation system
.
Thanks to the innovative ventilation membrane, the inside of the headlamp is protected against water and dust.
Flexible connection technology
.
Convenient and flexible connection technology for various cables: the cable can be easily and directly clamped to the headlight, without stripping.
Wide and uniform light field
.
Wide and uniform illumination with "IQ-TEC" reflector from Busch & Müller
.
An anti-reflective glass
.
An anti-reflective glass instead of plastic disc lets already new the light through better. Aging and scratching are also not a problem.
6 watts | 170 lux
.
Water and dust protected by the membrane ventilation system
.
New connection technology for various cables: the cable can be easily and directly clamped to the headlamp, without stripping the insulation
.
Large-area and uniform illumination with "IQ-TEC" reflector from Busch & Müller
.
Optimal cooling of the LED by copper heat sink
.
without cable
black anodized
For 5 to 15 volts direct current (DC)
Not suitable for Neodrives V2 and V5 batteries
Power consumption: 6 watts
Brightness: approx. 170 lux
Weight: 70 g
StVZO approval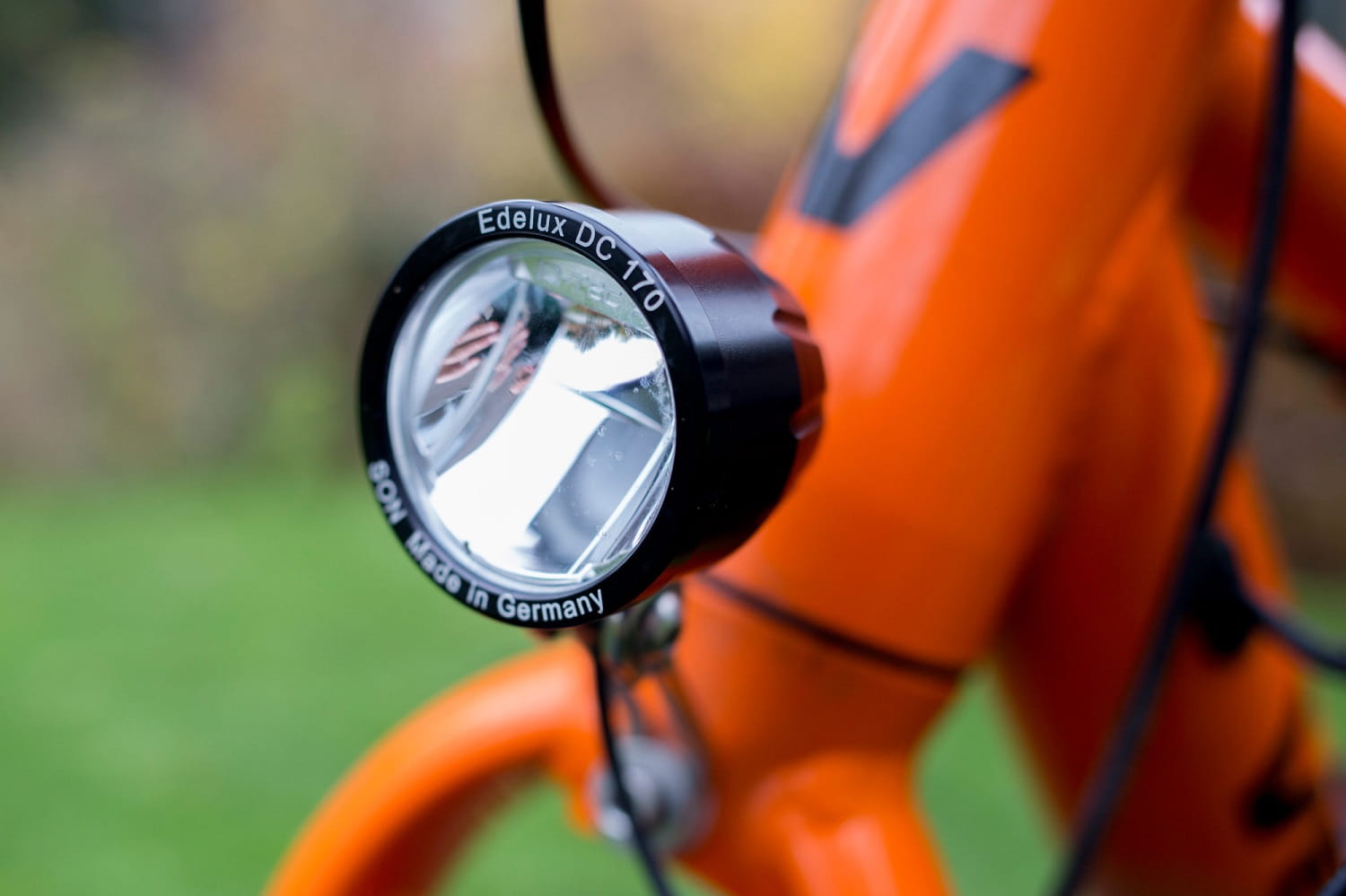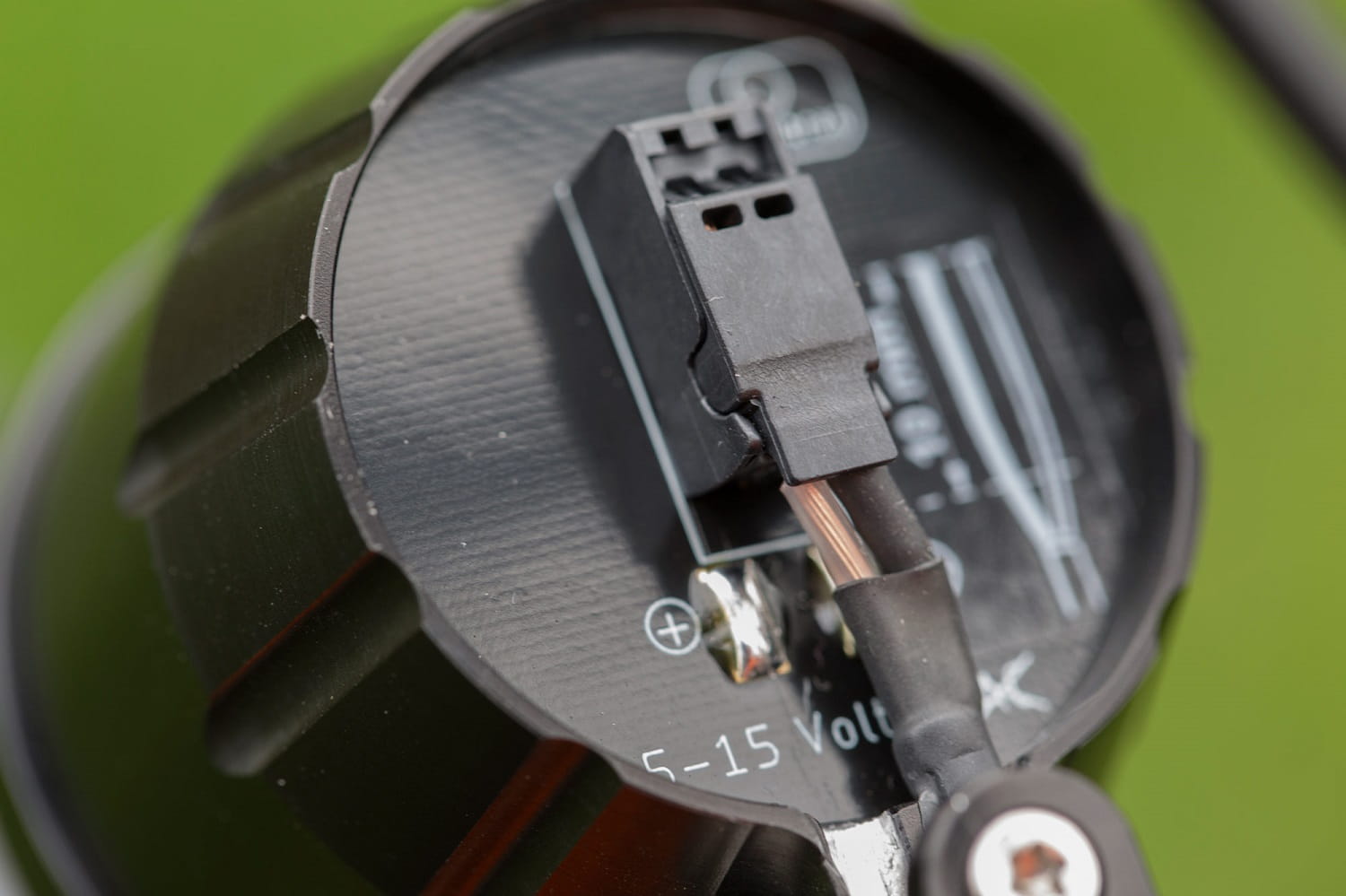 Property
| Property | Value |
| --- | --- |
| Color | Black |
| Illuminant | LED |
| Lighting | Headlights |
| Material Feed | Aluminum, Plastic |
| Max. luminosity (lx) | 170 |
Persönliche Empfehlung