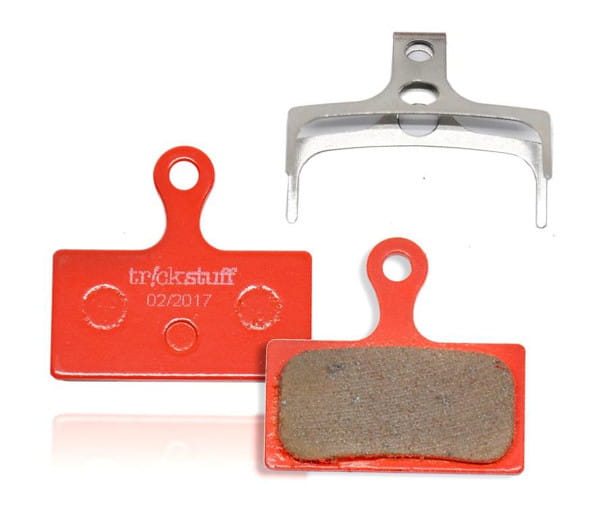 Trickstuff Brake pads 250 Power
Description
The best brakes in the world won't help you if the pad can't keep up. Take the best brake pads in the world and make every brake better.
organic brake pad
Highest stopping power
Highest fade stability
Excellent dosing capability
Very low wear
The nerd in the brake pad test
Orange painted steel backing plate
for Shimano XTR BR-M9000, BR-M9020, BR-M987, BR-M988, BR-M985, XT BR-M8000, BR-M785, SLX BR-M7000, BR-M675, BR-M666, Alfine BR-S700, Deore BR-M615, BR-RS785, BR-R785, BR-CX75, BR-R515, BR-R315
Property
| Property | Value |
| --- | --- |
| For brand | Shimano |
Persönliche Empfehlung
Evaluations
"Lieferung verspätet"
Lieferung leider einen Tag zu spät, deshalb ohne neue bremsbeläge in den Urlaub gefahren.