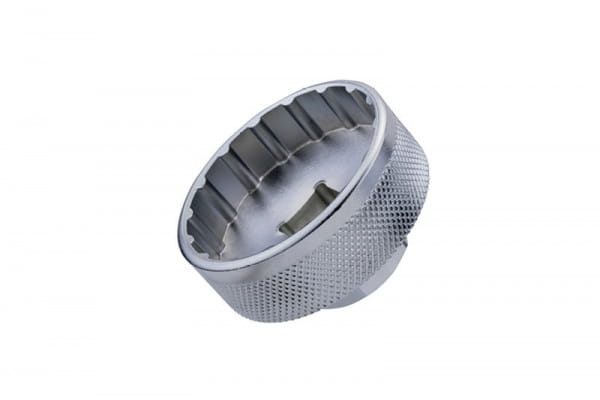 Birzman Hollowtech II bottom bracket key
Description
High quality socket set for Shimano Hollowtech II, FSA Megaexo, SRAM / Truvativ GXP and similar bottom brackets.
NOTE: not compatible with Shimano TL-FC 24 / TL-FC 25 adapters
Take up for 1/2'' ratchet
Persönliche Empfehlung
Evaluations
"Gets the job done!"
I won't be installing many GXP-style cranks, so I choose this tool over more expensive options of better quality. It got the job done and appears to be relatively well build.
"funktioniert Problemlos"
Hatte bei verschiedenen Lagern von verschiedenen Herstellern keinerlei Probleme.
"Für Tretlager gut"
Die Nuss hat leider (wie so viele) nach innen hin angeschrägte Zähne. Beim Tretlager ist das nicht schlimm, aber wenn man damit einen Shimano oder DT-Swiss Centerlock Adapter festschrauben will, fehlt einem die Auflagefläche und bei höheren Drehmomenten rutscht die Nuß durch. Dennoch gutes und preislich absolut faires Produkt.