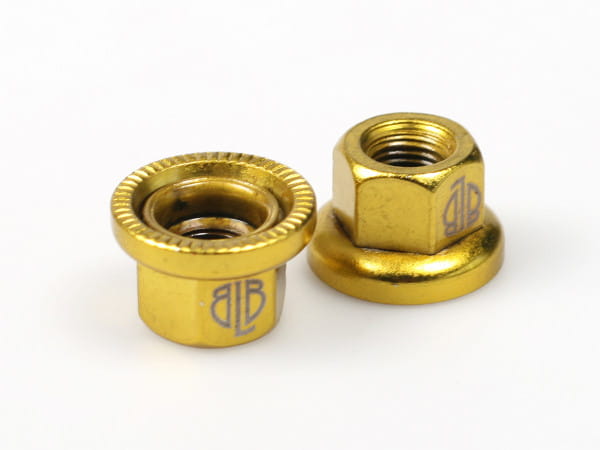 BLB Brick Lane Bikes Track Nuts axle nut M10 pair - HR - gold
Description
With these axle nuts your wheels will find the perfect, color-coordinated finish!
Fits for M10
Property
Persönliche Empfehlung
Evaluations
"filigrane mütterchen"
kommen etwas filigran daher. von track nuts hatte ich ziemlich massivere teile vorstellungen
"Sehen sehr super aus und passen perfekt"
Sehen sehr super aus und passen perfekt,im preis leistungs verhältniss sind die muttern echt top
"Relativ teuer"
Für den aufgerufenen Preis ist die Haltbarkeit der Eloxierung schlecht. Hat gerade mal zwei schlauchwechsel mitgemacht, ohne daß was abplatzt.
"i-Tüpfelchen fürs Auge an deinen Achsen!"
Geile Muttern! Schöne Farben!
Bestens geeignet für die Hinterradachse. Beachten dass die Vorderradachsen M9 sind und dafür kleinere Muttern besorgt werden sollten.