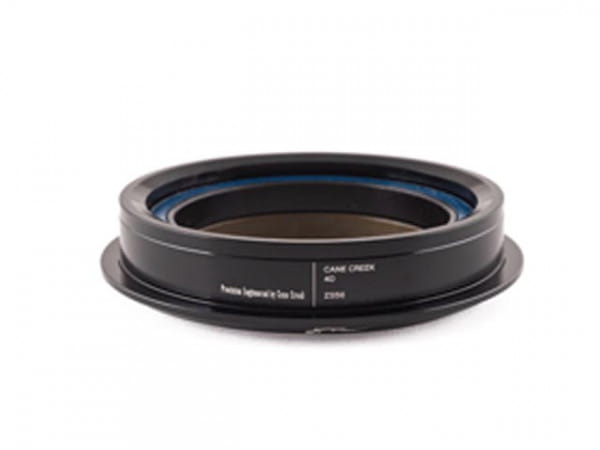 Cane Creek 40-Series headset bottom ZS56/30
Description
Only the lower part of the headset is supplied. Please order the upper part separately! The all-new 40-Series is the workhorse of the Cane Creek line-up. The series includes all the features necessary for a durable and lightweight headset and represents the perfect balance of performance and durability at a reasonable price. Designed by Cane Creek in Fletcher, NC.
6061 T-6 Aluminum extra machined to save weight
Innovative clip-seal technology seals the entire upper component and includes the compression ring to reduce the number of individual parts
High-quality, low-friction seal on fork cone
Durable steel fork cone
Reliable sealed black-oxide bearings
All internal parts are compatible with those of the 10, 40 and 110 series
S.H.I.S.: ZS/56/30/H4/K
Lower head tube type: ZS - ZeroStack
Lower head tube inner diameter: 55.95 mm
Fork cone seat diameter: 30.015 mm
lower head tube height: 4 mm
bottom bearing: black oxide, sealed
Weight: 88 g
Size: 1.5'' by 1 1/8''
Material: 6061 aluminum
Color: black
Property
| Property | Value |
| --- | --- |
| Color | Black |
| Fork steerer tube | 1 1/8 inch Ahead |
| For bottom steerer tube dimension | 30 (1 1/8 inch) |
| Material Feed | 6061 aluminum |
Persönliche Empfehlung
Evaluations
"Ich habe nur den Aufpreskonus fürs Federgabelschaftrohr ferwendet , der ist aus Stahl und sehr stabil."