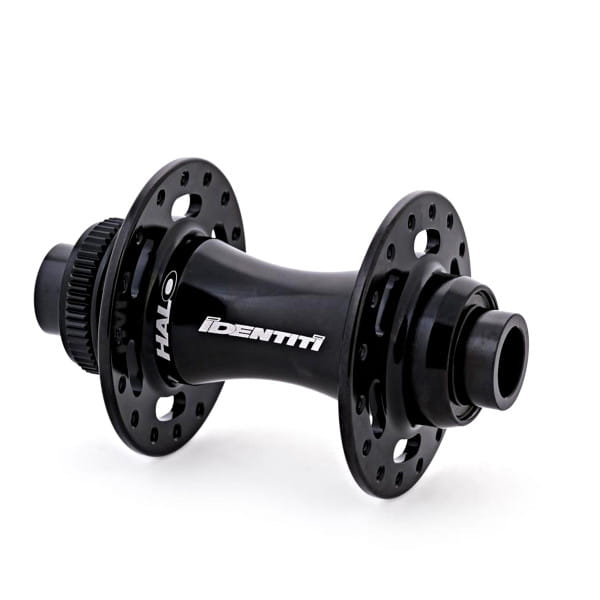 Halo X Identiti MTC Supadrive Boost VR Hub - Black
Description
Halo has collaborated with sister company Identiti to offer hubs that use the new freewheel standard. This limited edition co-branded hub is the matching front hub to our 'Halo X Identiti MTC Supadrive Boost Hub' Micro-Spline.
Our MTC series hubs are our centerlock mountain bike hub range. The MTC series encompasses everything we believe mountain bike hubs should offer.
Durability, modularity, and light weight make the MTC series an easy choice.
The MTC Boost front hub is our ''go to center lock front'' mountain bike hub. From XC to DH, the MTC Boost Front hubs have got you covered.
The MTC Boost front hubs have a very wide flange spacing and sealed cartridge bearings to ensure long life.
Material: 6061 aluminum (hub body) / 7075 aluminum (axle)
Installation width: 15 x 110 mm
Disc mount: Centerlock
Number of holes: 32
spoke hole circle diameter (PCD): 58 mm
Center to flange: 25 mm (left), 31 mm (right)
Bearing: 2 x 15267
Weight: 151 g
Color: black anodized
Property
| Property | Value |
| --- | --- |
| Color | Black |
| Number of holes | 32 |
| Disc recording | Centerlock |
| Installation standard | 15 x 110 mm (VR) |
Personal recommendation