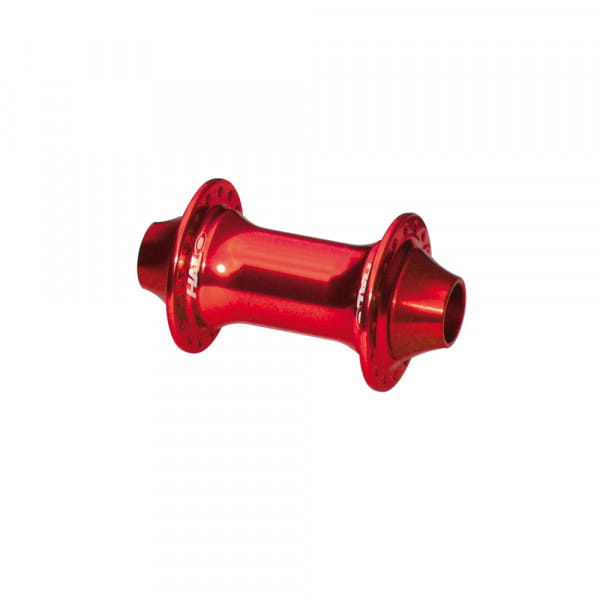 Halo Wide Boy DJ non-disc front hub - 32 hole - red
Description
If dirt jumping is your thing, then so is our DJ series of hubs.
After years of top-level testing by our world-renowned dirt jumping team, our latest DJ hubs are our best yet. A tremendous strength to weight ratio sets our DJ series apart from the crowd.
The DJ Wideboy front hub was designed from the ground up for dirtjump use and has no brake disc mount, allowing the flanges to be spaced as far apart as possible for maximum spoke triangulation.
The DJ Wideboy front wheel hubs are built into the toughest front wheels with maximum lateral strength.
Supplied with 15mm end caps. QR end caps and 20 x 110 mm axle end caps sold separately.
Material: Aluminum
Installation width: 15 x 100 mm
Number of holes: 32
Bearings: 2 x 6805
spoke hole circle diameter (PCD): 52 mm
Centre to flange distance: 34 mm
Weight: 200 g
Property
| Property | Value |
| --- | --- |
| Installation standard | 15 x 100 mm (VR) |
| Color | Red |
| Number of holes | 32 |
| Disc recording | None |
Personal recommendation