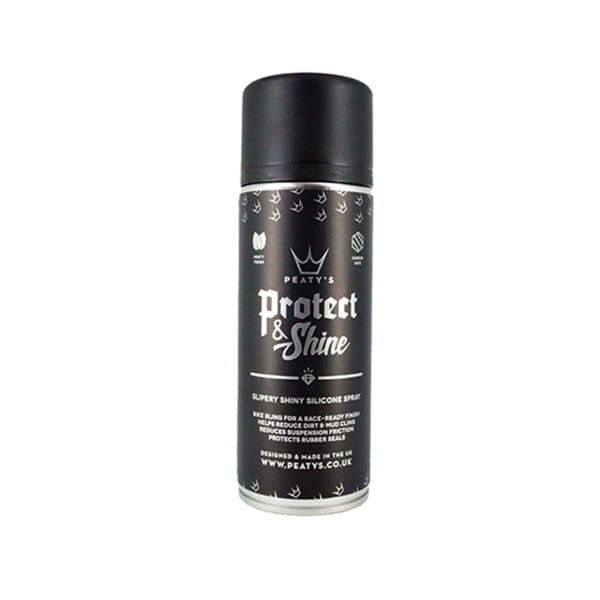 Peaty´s Protect & Shine Spray - 400 ml
Description
Looking dull and tired on your beloved bike after a hard, dirty ride? Peaty's protection and shine is to the rescue! Spray on paint, metals, plastics or carbon parts to restore your racehorse to a race-ready finish. Spray sparingly on your stanchions and seals to reduce friction, keep shafts smooth and protect rubbers from premature drying. Generous application to the frame creates a protective silicone layer that reduces contamination and makes future cleaning easier - less cleaning, more riding time!
Instructions: Shake thoroughly before use
Apply to a clean, dry surface from a distance of 10 - 20 cm. Wipe the surface with a soft cloth and then buff until shiny.
To avoid over-spray and brake contamination, apply directly to a cloth at a safe distance and transfer to the surface
Caution: do not apply to brake components or tire treads.
Downloads
Property
| Property | Value |
| --- | --- |
| Filling quantity | 400 ml |
Persönliche Empfehlung