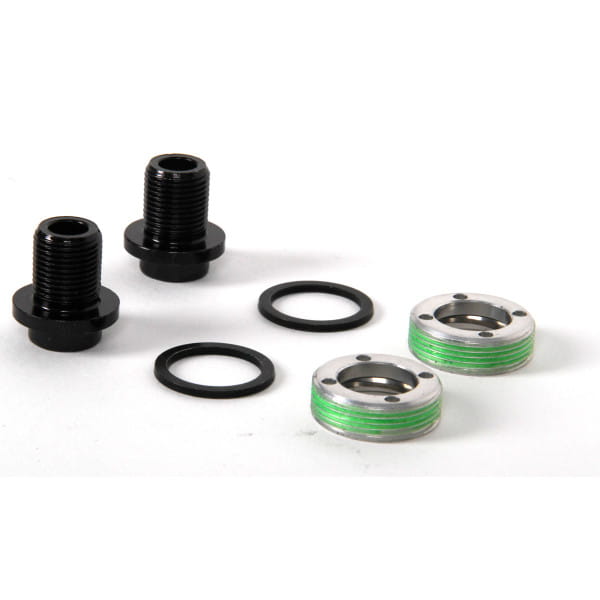 Truvativ Crank bolts for Howitzer bottom bracket M12 - self extracting
Description
The crank bolts with M12 thread size are compatible with Howitzer bottom brackets and are self-removing thanks to the ingenious design, so that you only need the normal hexagon socket to remove the crank.
Features:
- incl. puller
- compatible with M12 Howitzer bottom bracket
Color: black
Material: CrMo steel
Thread: M12
Property
| Property | Value |
| --- | --- |
| Color | Black |
Persönliche Empfehlung
Evaluations
"Qualität und Funktion 1A"
Aufgrund der Materialgüte und präzisen Verarbeitung jeden Cent wert.
Auch nach häufigen Demontieren für Wartungsarbeiten sehr zuverlässig
"Funktioniert auch mit Bosch classic M12 Gewinde"
Leider fehlt ein Hinweis wo die Beilagscheiben hingehören zwischen Abdeckung und Schraube oder zwischen Schraube und Kurbel