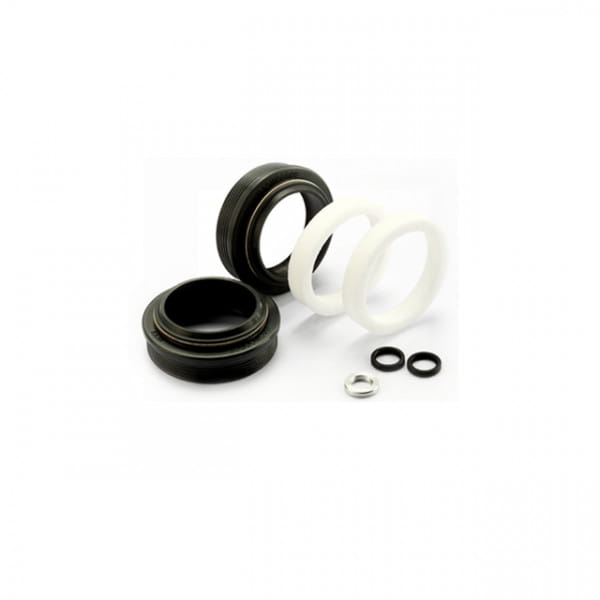 Racingbros Modi Low Friction Wiper Set 35mm for Rock Shox Pike from 2014 onwards
Description
This gasket has the same inner and outer diameters as the well-known RB-FS35 gasket, only the outer upper flange is no longer present due to the casting change at RockShox.
More performance at a better price - So why use standard gaskets ???
The special feature of these wipers is the admixture of MOS2, graphite as well as PTFE in the Lycran material. This results in a very low breakaway torque, which improves fork response.
Racingbros' one-piece Modi Performance wipers combine a dust wiper and oil seal in one component. As a result, they can withstand higher system pressures of up to 20kg/cm² compared to conventional two-piece seals. The oil inside the fork is reliably kept in the system while dirt, mud or sand are kept away from the inner workings of the suspension fork.
The high quality has been proven both in long-term tests of 20,000 suspensions under spraying of mud, sand, water and ice and by numerous test pilots in the development phase.
Absolutely waterproof and UV resistant
Working temperature from -25°-80° Celsius
Best value for money: cheaper in price compared to aftermarket gaskets from fork manufacturers
These seals fit the following models with 35 mm stanchions: Rock Shox PIKE all models from 2014
Property
| Property | Value |
| --- | --- |
| Accessory type | Gasket, Service kit |
Persönliche Empfehlung