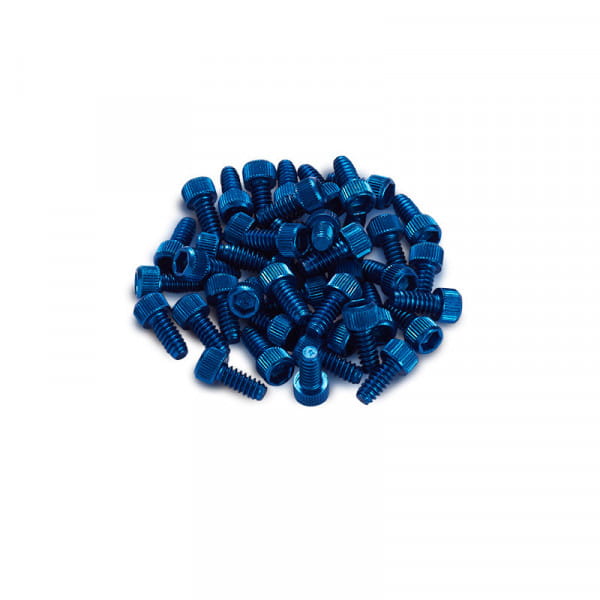 Reverse Replacement pins for Black ONE / Escape Pro pedal 10 pieces - blue
Description
With the different colored Reverse pedal pins, the pedal can be customized. The ''US Size Pins'' are compatible for the Black One and Escape Pro pedals from Reverse.
Quantity: 10 aluminum pins
Length: 11 mm
Thread: 8 mm, US-Size ANSI 6-32
Material: aluminum
Color: blue
Property
Persönliche Empfehlung
Evaluations
"Passt"
Passen wie angegossen, leider finde ich den Stückpreis etwas too much, deswegen nur 7 Punkte.
"Gut und günstig! Top!"
Die Ersatzpins sind gleicher Qualität, wie die mitgelieferten.
Gut und günstig! Top!