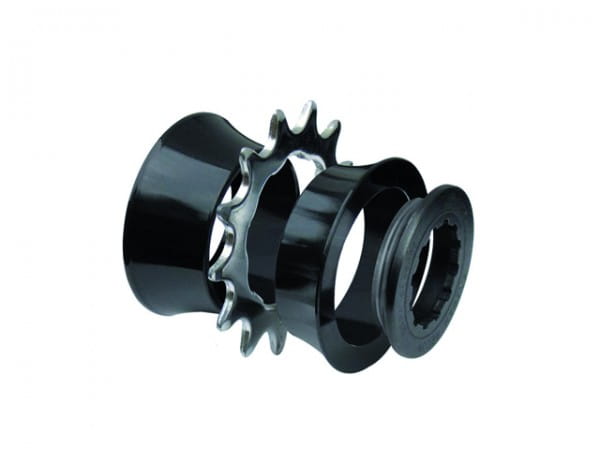 Gusset 1-ER Micro Singlespeed Conversion Kit
Description
Single Speed Adapter Kit for 8- as well as 9-speed Shimano cassette freewheels. Consists of a pair of CNC machined aluminum spacers for lateral support of the 'Deep-tooth' sprocket.
Allows chainline adjustment, comes with 12 and 13 tooth sprockets (3/32") and lockring included.
the sprocket teeth have 3/32"-measure, so for 6/7/8-speed chains, but works according to experience and factory also for 9-speed chains!!
not compatible with 1-speed BMX chains (1/8'')!
12,13,14,16,18 and 20 teeth available separately
Weight: 93 g
Property
| Property | Value |
| --- | --- |
| Color | Black |
Persönliche Empfehlung
Evaluations
"Passt perfekt. Nur die zähne der kassette muss man ein bischen nachfeilen"
Preis leistung passt